Where: Antsirabe, Madagascar
Who: Betsileo/Catholics
Religion: Catholiscism
Ritual: Funeral
The late Mr. Rabemanantsoa of the Betsileo people died from a heart attack one morning in his home in Antsirabe at the age of 83.
During the following night, Mr. Rabemanantsoa was lying in state in his study chamber while members from the local church was singing outside. Next morning, friends of the family came by to say a last farewell.
Next day a catholic ceremony was held in the family's yard before Mr. Rabemanantsoa was transported 250 km down south to his birthplace on top of a minibus. This took 18 hours on rough roads through many military check points.
In the small village where Mr. Rabemanantsoa was born, a small ceremony was held before he was temporarily buried in the family tomb until the next Famadihana would take place.
Mr. Rabemanantsoa was a retired veterinarian who spent his otium helping many of the poor people in Antsirabe.
Thank you very much to Mr. Rabemanantsoa, and to his family and friends for letting me document the last farewell of their beloved grandfather, father, husband and friend. Also a huge thank you to my guide, fixer and translator from Antsirabe, Andry.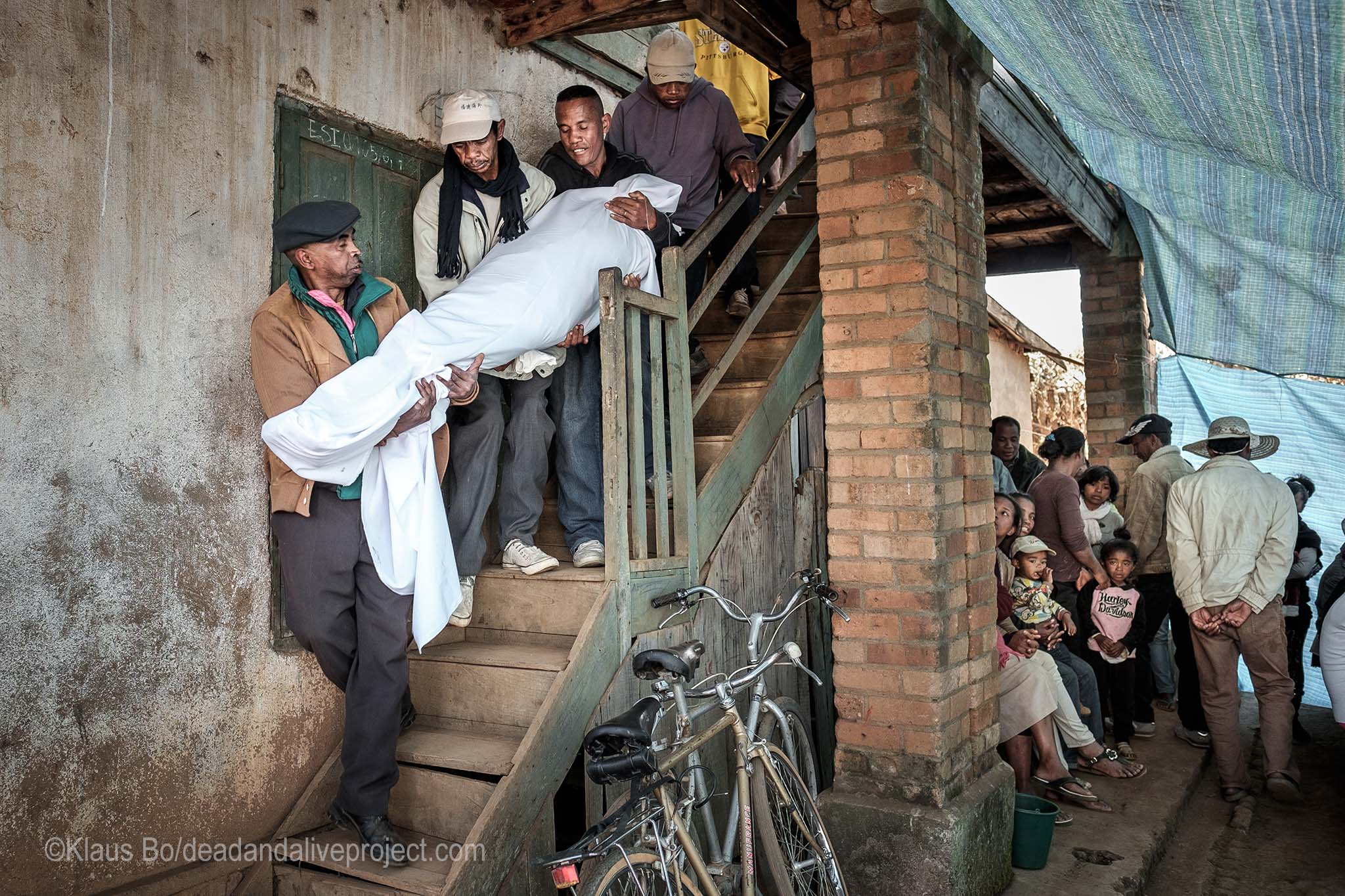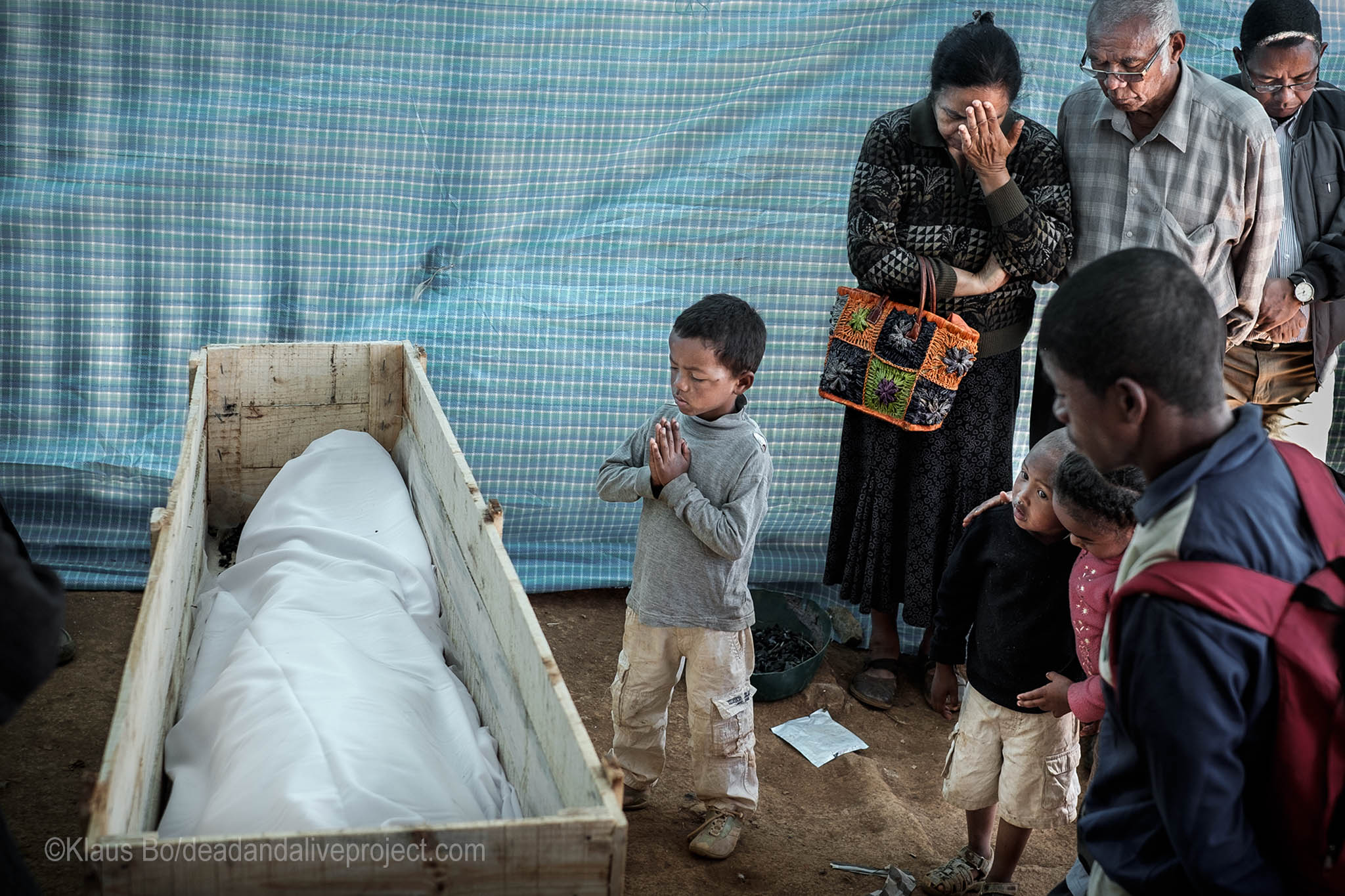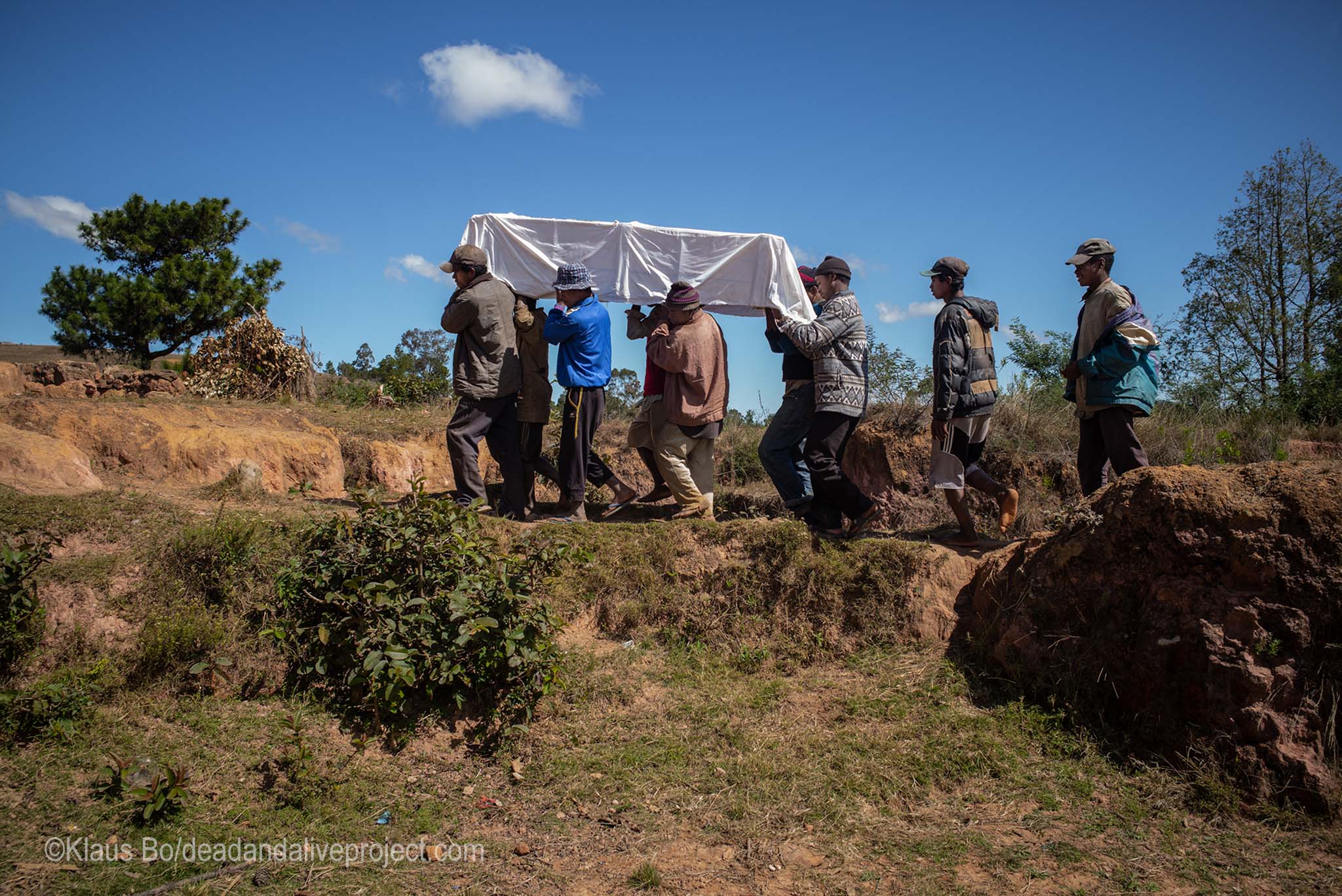 Additional Images